Best seller
Wireless Charger Universal Qi Wireless Charger
Update - 2018.01.27
Wireless Charger Universal Qi Wireless Charger
What is Qi?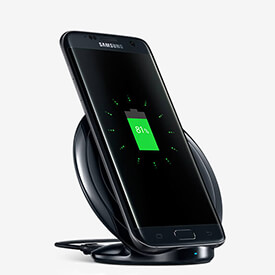 Wireless charging is a technology that allows charging over (very) short distances without cables.
The advantage of wireless charging is that it's quicker and easier, as you don't have to plug and unplug each time – you just place your device on top of your wireless charging pad. It also looks neater.
There are various competing standards for wireless charging. The most popular is Qi (pronounced 'chee'), which has been supported by companies like Samsung, Google and Nokia. However more and more manufacturers are taking advantage in some form or another.
back to menu ↑
Compatible devices?
A few phones have wireless charging built right in. See them here.
Other phones need a replacement rear cover or case. These are built to fit specific phones, so make sure you choose the right one. To make it easier, we've linked to appropriate cases and rear covers.
If a wireless charging cover isn't available for your phone, you can use a universal adapter instead, allowing even much older devices to support wireless charging.
---
Phones and tablets with built-in Qi wireless charging
If your phone appears here, you just need to buy a wireless charger. Note that you don't need to get a wireless charger made by the same company as your phone, e.g. Samsung wireless chargers work just fine with the iPhone X.
Apple iPhone: 8, 8 Plus, X
Samsung Galaxy: S9, S9+, Note 8, S8, S8+, S7, S7 Edge, Note 5, S6, S6 Edge
LG: V30, G6 (US version only), G4 (optional), G3 (optional)
Microsoft Lumia: 1520, 1020, 930, 929, 928, 920
Google Nexus: 4, 5, 6, 7 (2013)
BlackBerry: Priv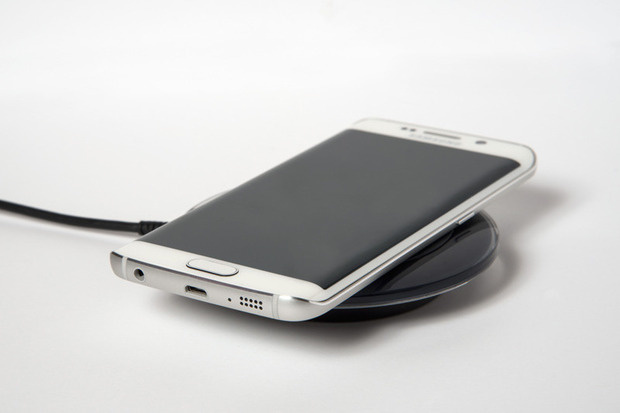 ---
back to menu ↑
Do I need an adapter?
If your phone appears here, you need the accessory linked and a wireless charging pad.
Apple: iPhone 7, iPhone 7 Plus, iPhone SE, iPhone 6S, iPhone 6S Plus, iPhone 5S
Samsung: Galaxy S5, Galaxy S4, Galaxy S3, Galaxy Note 3, Galaxy Note 2
Microsoft: Lumia 930, Lumia 925, Lumia 830
Sony: Xperia Z3, Xperia Z2, Xperia Z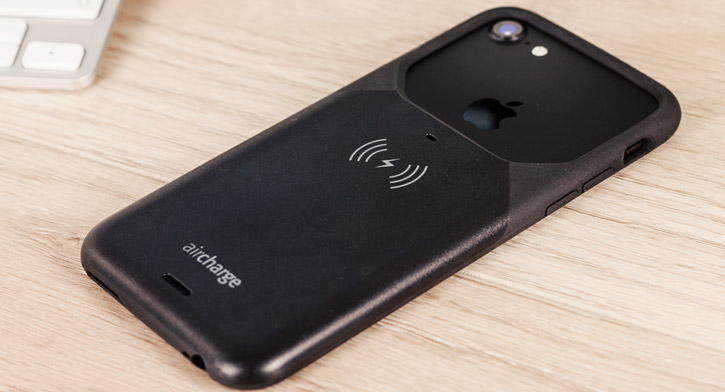 ---
Universal wireless charging adapters
If your phone isn't listed above, then you'll need a universal adapter and a wireless charger. You can get these for phones with Micro USB ports (e.g. Android) and Lightning ports (e.g. iPhone).
You have a choice of an internal adapter, which slides into the back of a case, and an external adapter, which hangs outside. In most cases, we recommend internal adapters.
back to menu ↑
Wireless chargers
Once you've determined your phone has wireless charging built in or you've added it with an accessory, you just need a wireless charger.
There are plenty of Qi wireless chargers available, in different sizes, shapes and colours. You can get Qi chargers for your desk, for your car, or even portable Qi battery packs. Try one of the recommendations below, or see all of our Qi wireless chargers here.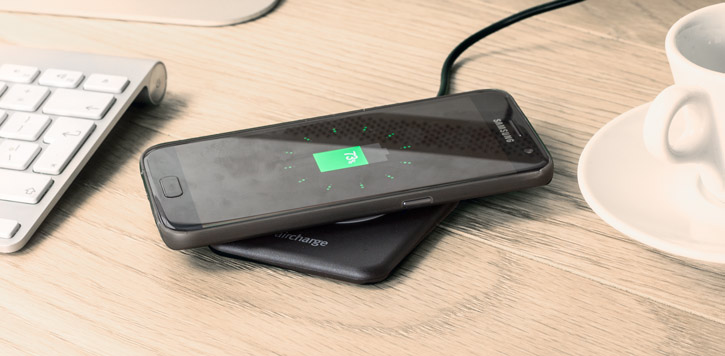 ---
back to menu ↑
Videos
back to menu ↑
Product Description
With this Qi standard wireless power charger, you can charge all your Qi-enabled devices without the bother of messy cables. It is ultra-thin, convenient and universal, just drop and charge.
The new portable Qi-abled wireless charger pad can be used for QI standard receiver.For Qi-marked devices,you just need to put them on the wireless charger pad,it will work well,and for some other without Qi mark,you need a wireless charge reciver for you phone.
back to menu ↑
Features
1. Compact design is made for easy storage.
2. It is made of high quality and durable material.
3. Act as an extra battery or power station for any compliant electronic device.
4. Offer you high power conversion efficiency, less interference, quick and stable charging.
5. Ideal for long trip, hiking, fishing and listening to music.
6. Avoid over-charging and overheating.
7. Charger fits perfectly on your nightstand or desk without looking out of place due to its ultra thin and button-less design.
8. Build-in led indicator light.
Notice: If your devices don't have wireless charging function, you need to buy a wireless charging receiver.(receiver adapter not included)
Package included:
1 X Charging Pad
1X USB Cable
back to menu ↑
Item specifics
Power Source:

USB

Type:

Wireless Charger

USB Ports:

1

Quality Certification:

CE

Output:

5V/1A

Input:

100-240V/1.2A

Compatible Brand:

Universal

Output Interface:

USB

Support Quick Charge Technology:

No

Model Number:

Wireless Charger Universal Qi Wireless Charger Charging Pad

Compatible 1:

For samsung galaxy s6 s7 edge plus note 5 7 s8plus

Compatible 2:

For Google Nexus 4 / 5 / 6 / 7 for LG Optimus Vu2 / G2 / G3

Compatible 3:

For Moto 360 Smart Watch / Moto Droid Maxx / Droid Mini

Compatible 4:

For HTC 8X / HTC Droid DNA for Nokia Lumia 920 / 1020 / 928 / 1520

Compatible 5:

For Elephone P9000 Yotaphone2 mobile phone charger

Type:

cargador inalambrico qi universal para moviles

Quality:

100% high quality original wireless charger for samsung galaxy

Product Type:

cargador inal mbrico qi carregador sem fio para celular

Output:

5V 1A qi wireless charger for smartphone cellphone

Feature:

Ultra-thin transparent crystal mobile phone charger
back to menu ↑
FAQ
 1.What is this product?
This product is a Qi wireless charging receiver.
If your mobile phone does not have a Qi wireless charging transmitter, Please purchase a Qi wireless charging transmitter, otherwise you can't use the Qi wireless charging receiver.
2.How to ensure the normal charging speed?
Some customers told us charging is very slow or unnormal. That is because they use
low current wall chargers and adaptors. Please use 5V1.5A or 5V2A chargers or adaptors to connect the wireless charging pad.
3.Why does the temperature rise while charging?
Under the existing technical conditions, heating is a normal phenomenon when the charger is charging. No wireless charging can completely avoid the heating of the coil. All the products are tested strictly. Please use them without worry.
back to menu ↑
Order Now
Wireless Charger Universal Qi Wireless Charger
Charging Pad Usb for Samsung Galaxy S6 S7 Edge S8 Plus Yotaphone 2 Phone Charger
$22.99
Awesome like always
Wireless charging has been around for a few years now, but sadly it hasn't become as widely adopted as we'd like. And while Qi and Powermat and the various companies backing them fight it out, smartphone users are left in the cold.
PROS
Quick and simple wireless charging
Lightweight, compact and super-sleek build
Non-slip coating keeps the power coming
CONS
While wireless charging may not be as fast as a traditional plug